In this heartwarming story, the term "fat cat" takes on a new meaning. Kay Ford instantly fell in love with Patches when she saw him, and it's hard not to see why – he weighs an impressive 40.3 pounds! When Kay's daughter shared a Facebook post from Richmond Animal Care and Control, a local shelter searching for someone to adopt the supersized feline, Kay knew she had to step in. The post cleverly asked if anyone was up for adopting the largest cat in history, sparking the beginning of a wonderful friendship between Kay and Patches.
Meet Patches, the adorable feline who captured the hearts of many on the internet. Kay Ford came across a post seeking assistance in aiding an overweight cat, and she jumped at the opportunity. Patches was brought in by his previous owners weighing a whopping 42 pounds, prompting the shelter to put him on a strict diet and exercise regimen for his safety. Despite his large size, Patches is known for his sweet personality, as shared by Adoption and Intake Coordinator Savannah Hughes. The shelter received numerous adoption requests for Patches after sharing his picture on Facebook. However, they ultimately selected Ford due to her experience as a pet owner and willingness to assist Patches on his weight loss journey.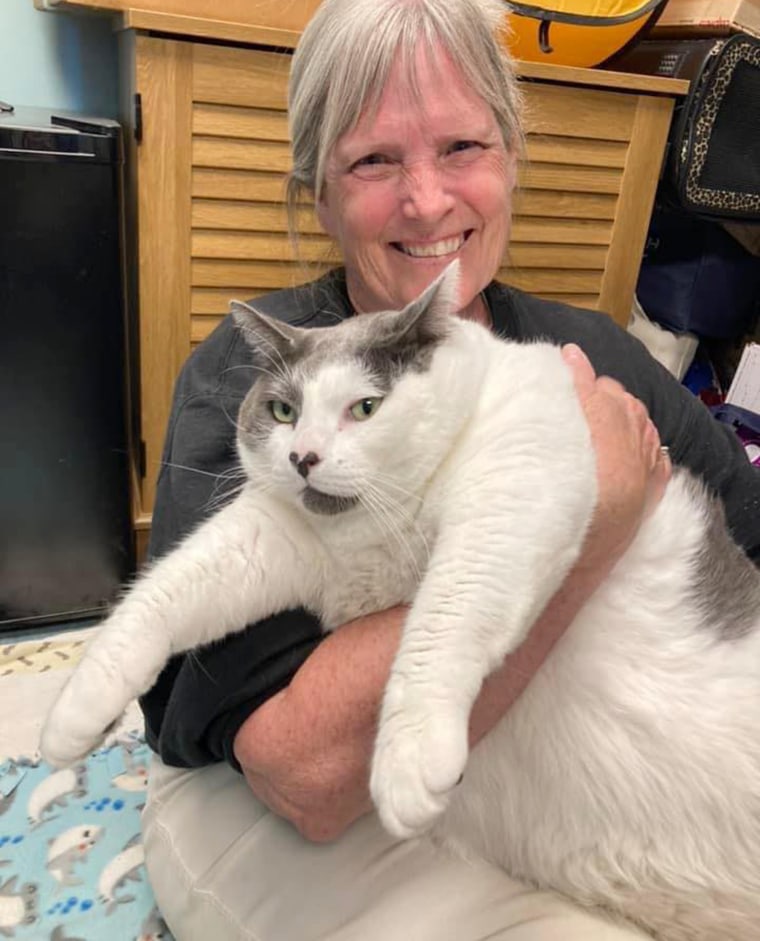 Kay Ford happily welcomed Patches, a 6-year-old feline weighing 40.3 pounds, into her household after the cat spent a fortnight at RACC. Patches has had the pleasure of meeting his new furry siblings: Bella, a 13-year-old Yorkie who is unfazed by his arrival, and Wellesley, a 2-year-old cat who looks strikingly similar to Patches. While it's taking Wellesley a bit longer to adjust, Ford is optimistic that the two will eventually become close pals since Wellesley adores his "mama."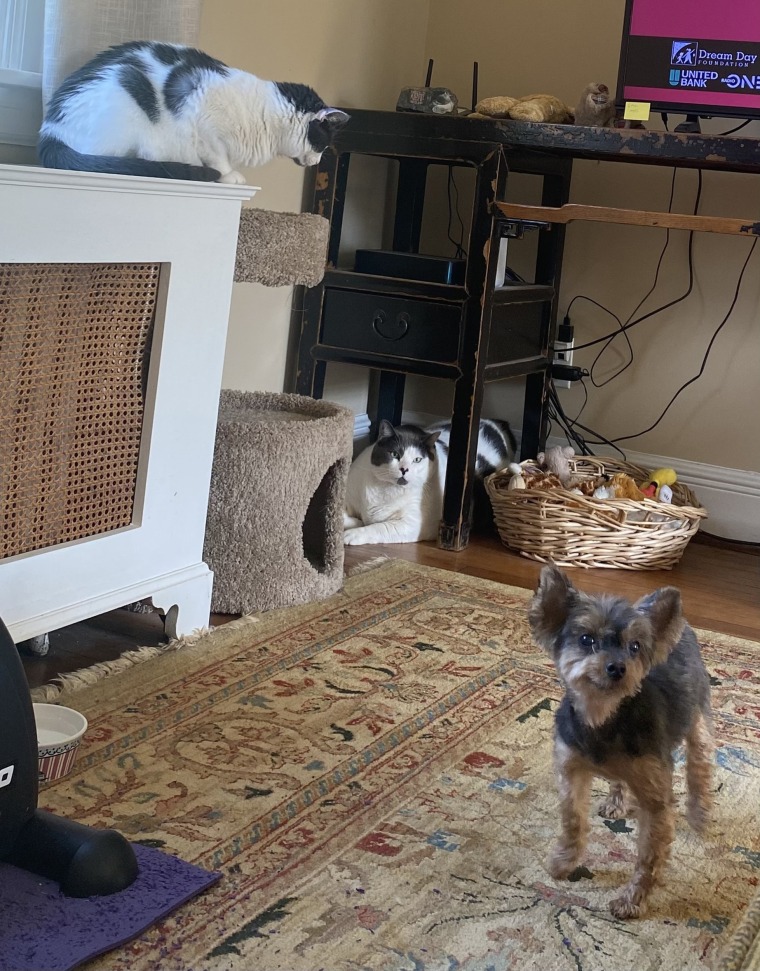 Kay Ford is on a mission to help Patches shed some pounds, despite the obstacles they may face along the way. Patches' previous owners had showered him with too many treats, leading to his noticeable weight gain. Fortunately, Patches had previously received medical attention, and his health records will be shared with his new vet. Encouraging Patches to engage in physical activity will be a challenge, but Kay plans to take it one step at a time. Although Patches is capable of walking, he prefers to do so at his own pace and requires some motivation to get moving. Interestingly, Patches isn't a big eater, and Kay is making sure that he eats regular meals for the time being.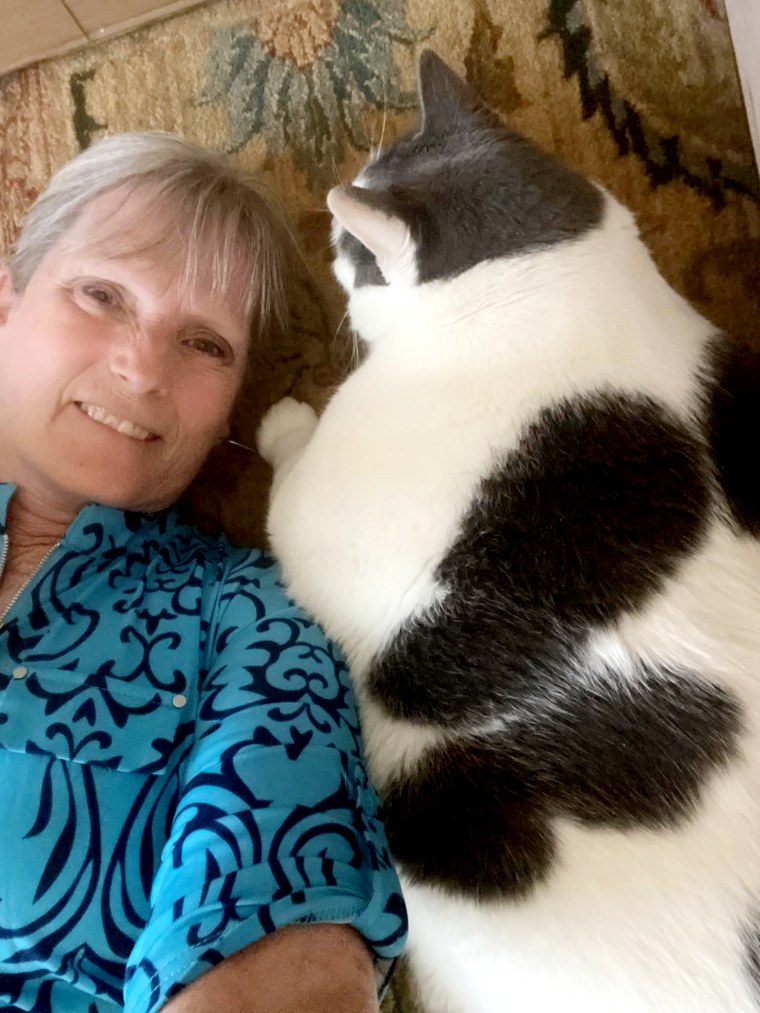 Once Patches got comfortable in his new abode, the anticipation of his thrilling experiences skyrocketed. Kay Ford, excited to document his weight loss journey and all the fun stuff he will encounter, created a Facebook page dedicated to Patches. Surprisingly, this humble page has already amassed over 5,000 followers within a week! Moving forward, her primary objective is to provide unwavering support to Patches as he moves towards a healthier lifestyle and eagerly awaits what's in store for him. Although Patches seems somewhat anxious, Kay believes that once he sheds some pounds, he will reveal a vibrant and energetic demeanor.